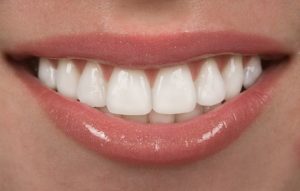 If you are like many adults, you do not like how your teeth look. Imperfections like discoloration, chips, or cracks cause you to feel insecure about your appearance. To revamp your confidence, you are ready to see a cosmetic dentist in Newark to transform your teeth, but which is the right option for you? There are many great dentists in the area, but not all will meet your needs or your expectations. To make the right choice for your smile, there are several things that you should consider.

Qualifications and Training
Many general dentists offer cosmetic services, like tooth-colored fillings or all-ceramic crowns; however, they are not qualified to handle more specialized procedures, like veneers. To ensure that you have the most options available to you, choose a dentist in Newark who has undergone additional training to offer cosmetic services.
Complete Services
You have unique needs and expectations when it comes to improving the appearance of your teeth. You will need a customized treatment plan that includes procedures that are tailored to you. To benefit from the most options, choose a dentist who offers an array of cosmetic procedures, such as teeth whitening, porcelain veneers, and composite fillings.
Proven Results
When investing in your new smile, you want to make sure that you have made the right choice prior to committing to a procedure. Take the time to look at the dentist's before and after pictures of previous procedures to have the peace of mind you need to know you have made the right choice.
Read Online Reviews
Now, you can learn a lot about a dental team and the services you can expect to receive by reading online reviews and testimonials. It is best to take a few moments to read them to learn more about the care previous patients have had to ensure that the dentist you are considering is the right fit for you.
Invest in Your Smile Today
After you have found a dentist to transform your smile, it is time to schedule a consultation. During the appointment, take the time to ask them a few key questions, including:
In addition to your training, are you accredited by any associations?
What is your experience in the specific treatment?
Do you use any advanced technology?
How long will my treatment take?
Are there any payment options available?
Can I get a second opinion?
Why is this treatment the right choice for me? Do I have alternative options?
Revamp Your Confidence
If you are ready to stop being weighed down by an unattractive smile, it is time to get the results you want with a trusted cosmetic dentist.
About White Clay Dental Associates
At White Clay Dental Associates, we help our patients achieve healthy, beautiful smiles. Dr. Donald T. Bond and Dr. Timothy D. Ganfield are specially trained in an array of dental procedures, including cosmetic dentistry. They will create the personalized treatment plan you need to enhance the appearance of your smile. Contact our office today to discover which cosmetic treatments are right for you.