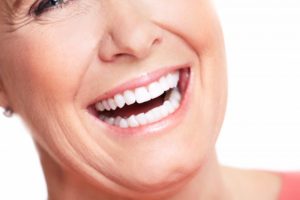 If you have suffered significant tooth loss, you may face a number of daily inconveniences, such as difficulty chewing and embarrassment in social situations. Thankfully, you don't have to live with the woes of missing teeth. Modern dentistry offers comfortable, innovative treatments that can rebuild your smile and restore your dental function. But which tooth replacement option is best? Let's take a moment to compare traditional dentures and dental implants in Newark.
Function
Both traditional dentures in Newark and dental implants can restore your ability to enjoy a balanced, robust diet. However, traditional dentures may require you to take certain precautions when you're eating. For example, it's wise to cut your food into small pieces before you eat it rather than use your dentures to take a bite out of something. Because dental implants are anchored in the bone, they are studier and allow for more normal eating habits.
Appearance
Both dental implant restorations and traditional dentures can look very natural — in fact, they can be indistinguishable from natural teeth! As long as they are well-made and fit properly, you can look forward to a confident, beautiful smile. With that being said, many individuals prefer the look of dental implants; their restorations connect to the natural gum line rather than to a gum-colored base, as is the case with traditional dentures.
Cost
The upfront cost of dental implants is higher than that of traditional dentures. However, because dental implants can last for decades and provide significant oral health benefits (for example, they help to preserve bone mass), they are a worthwhile investment. Dentures may only last for five to eight years or so before they need to be replaced.
Treatment Time
The entire dental implants process can last several months to a year or longer; it takes time for the implants to bond with the bone around them so they can properly support your new teeth. Some patients also require significant preparatory work before they can receive implants. Although the treatment time can seem long, many who undergo it decide that an implant-supported smile was worth the wait! In contrast, the dentures process is faster and may only take several weeks.
Maintenance
Both traditional dentures and dental implants require daily maintenance in order to stay clean and functional. To clean dentures, you must remove them from your mouth, clean them, and regularly soak them in a special solution. The specific steps you must take to care for implants depends on whether your artificial teeth are permanently attached to the implants or you have a removable prosthesis. In either case, maintaining excellent oral hygiene is key to ensuring the best long-term results from the treatment.
In many ways, dental implants are superior to traditional dentures, but both have the ability to restore a suffering smile. Your dentist can help you determine which treatment is best for your unique circumstances.
About the Author
Dr. Timothy Ganfield is an experienced general dentist who is committed to providing patients with top-notch care. He has undergone continuing education courses many aspects of his profession, including dental implants. Along with Dr. Don Bond, he provides comprehensive restorative care to the Newark community. To learn how our team can help you regain your lost smile, contact our office at 302-731-4225.