Having a beautiful smile gives you confidence that is priceless. If you're not satisfied with the appearance of your teeth, you may tend to hide your smile, even if you don't realize it. This may not give the right first impression to other people and could be holding you back from meeting your personal or professional goals. The good news is that there are cosmetic dental treatments that can enhance your smile and help you attain the smile you want. Your cosmetic dentist in Newark explains the differences between cosmetic bonding and porcelain veneers.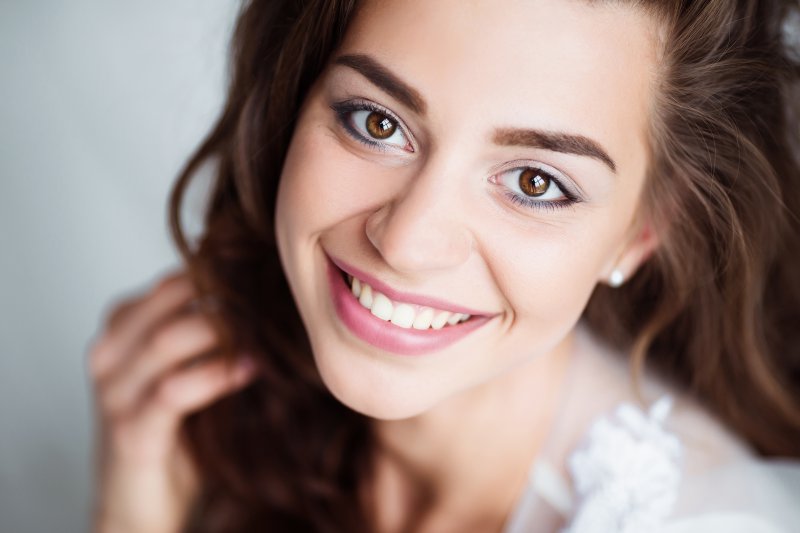 The Similarities Between Cosmetic Bonding and Porcelain Veneers
Cosmetic bonding and dental veneers are both excellent ways to repair or eliminate many different types of small cosmetic issues. Both treatments are ideal for repairing concerns such as:
Small fractures or chipping
Discoloration or staining
Spacing or gaps between teeth
Misshapen teeth or size discrepancies
Excessive wear
Both are designed to repair your teeth and give them a more harmonious appearance.
The Differences Between Cosmetic Bonding and Porcelain Veneers
The main differences between these two procedures is the way your new smile is delivered. Dental bonding uses composite resin material that is added to your tooth to eliminate cosmetic concerns, while a veneer is a thin layer of porcelain that is bonded over your natural tooth to cover imperfections.
The Advantages of Choosing Cosmetic Bonding
Dental bonding is non-invasive, as material is being added to your tooth. Depending on your unique needs, treatment is relatively fast and can typically be completed in just one appointment with your dentist. Bonding also tends to be less expensive than other cosmetic dental procedures, so it's a quick and cost effective way to improve your smile.
The Advantages of Choosing Porcelain Veneers
While porcelain veneers in Newark can repair many of the same cosmetic concerns as bonding, the biggest difference is that a veneer can change the size, shape, and shade of your tooth, allowing you to redesign your smile just as you like.
Veneers fit over your tooth structure and bond directly to it, so they provide great strength and durability. Many of the actors' smiles you admire in Hollywood have probably been enhanced with porcelain veneers.
Which Option is Right for Me?
The best way to determine which procedure would best suit your needs is to schedule a consultation with your dentist. They can recommend the best treatment procedure and help you design the smile you've always wanted!
About White Clay Dental Associates
Dr. Donald T. Bond and Dr. Timothy D. Garfield are your trusted Newark, DE dentists at White Clay Dental Associates. Patients enjoy exceptional dental care combined with the latest technology and expertise of two excellent dentists.
After visiting White Clay Dental Associates, you'll understand why it has been serving the community for over 50 years.
If you'd like to contact our dentists, they can be reached online or by calling (302) 731-4225.