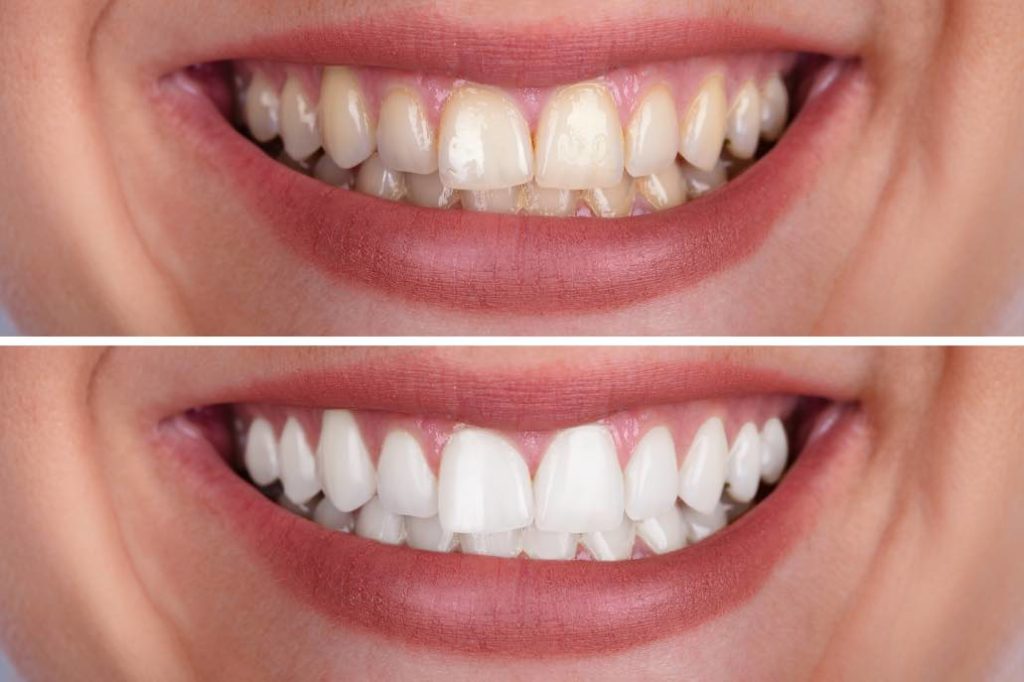 Unfortunately, there are countless factors that can make your smile less-than-sparkling. Whether it's from coffee in the morning, wine with dinner each night, discoloration from aging or simply genetics, you may feel like your teeth are more drab than dazzling. Fortunately, a cosmetic dentist can help! With professional teeth whitening in Newark, you can safely and reliably whiten your teeth by 6-10 shades. Then, after getting your results, you can use the following 5 tips to maintain your new shade and keep your smile looking great. Learn more below!
1. Limit Certain Foods and Beverages
It isn't realistic to give up enjoyable foods and beverages altogether, just because they stain your teeth. However, simply limiting your consumption of the following will minimize discoloration quite a bit:
Coffee and black tea
Red wine
Soda
Berries
Tomato sauce
Turmeric
2. Do Well With Brushing and Flossing
If you want your smile to look great, good brushing and flossing habits are essential. First, consider using an electric toothbrush because it's better for both plaque control and removing surface stains. You can also use a whitening toothpaste, which contains special ingredients to further remove surface stains. Finally, in addition to brushing at least twice a day, be sure to floss once to remove the plaque that your toothbrush can't reach.
3. Coffee, Tea, Soda, or Red Wine? Rinse With Water Afterward
As mentioned above, most people aren't willing to completely give up their favorite beverages, and understandably so. But it's helpful to know how to minimize the staining they cause and keep your teeth healthy at the same time. Coffee, soda and red wine temporarily soften your enamel for about 20-30 minutes (tea is an exception to this), so brushing right away can wear away your enamel and do more harm than good. Instead, rinse your mouth out with plain water to remove residual sugars and pigments before they can discolor your teeth.
4. Periodically Touch-Up At Home
Everyone needs to touch up their whitening results from time to time (on average, once a year). With professional teeth whitening from a cosmetic dentist in Newark, it's fast and easy. Since you can re-use your custom-made trays for many years, you'll only need to purchase inexpensive refills of whitening gel.
5. See a Dentist Every 6 Months
Even with good oral hygiene at home, no one can remove the hard deposits of tartar that accumulate on their teeth. Seeing a dentist for a checkup and cleaning every 6 months will keep your smile healthier and looking its best.
After you've gotten beautiful results from teeth whitening, what you do at home is just as important for keeping your teeth white. With these 5 tips, you can bet that your smile will look great for as long as possible!
About the Author
Dr. Donald Bond is a general, restorative and cosmetic dentist who loves helping his patients feel great about their smiles. He offers multiple types of whitening to fit everyone's needs and always provides tips for how to maintain a bright smile at home. If you have any questions about teeth whitening in Newark or how to make your results last, he can be reached via his website.