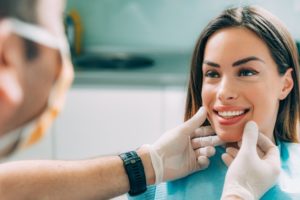 Investing in cosmetic dentistry in Newark is no small decision, and if you're considering a smile transformation, you want to get the best treatment possible. Maybe you want straighter or whiter teeth, or perhaps there are gaps that need to be filled. Regardless of what it is, here are some important points to consider when you're searching for the right person to do the job.
Five Important Points To Consider When Searching for a Cosmetic Dentist
Before you commit to cosmetic dentistry, you want to make sure you'll be receiving the most up-to-date treatment in an environment where you feel at home and comfortable with a dentist you trust. Here are five important points to consider when you're making your selection:
One: Recommendations Are a Great Place to Start
If you know someone who has had cosmetic dentistry and you're impressed by their procedure, consider asking them where they went. If you feel they had successful treatment, that can give you confidence that your results will be great as well.
Two: Testing the Waters Is Never a Bad Idea
A lot of times, people feel that they are tied to a specific dental practice just because they have visited them once. The whole purpose of scheduling a consultation prior to treatment is for you and your dentist to have a chance to get to learn a bit about one another. They can learn you're your goals, and make a plan to help you achieve them. If you didn't get the vibe you were looking for, it's ok to head somewhere different!
Three: Knowing What to Expect Will Make You More Confident
When you talk to your cosmetic dentist for the first time, they will explain what the treatment you're planning on actually involves. This is especially helpful if it's a procedure you've never had done before. The more you know going in, the more ease you will feel throughout the process.
Four: Asking Questions Is Important
This is probably one of the most important things to take note of. When you decide to undergo any cosmetic treatment, you'll probably have lots of questions about it. Make sure to ask your dentist anything you want to know so that you can be fully prepared and informed about the treatment you're receiving.
Five: A Dentist Who Listens Will Be Able to Provide the Best Care
It's extremely important that you feel heard by your dentist. Your goals are unique to your specific cosmetic needs, and your dentist should always communicate to you that they are capable and committed to helping you achieve those objectives.
No matter how you're considering transforming your smile, it's important to choose a cosmetic dentist who makes you feel heard, comfortable, and confident. More than anything, you want to go into the procedure feeling excited about the results to come.
About the Practice
Dr. Donald T. Bond and Dr. Timothy D. Ganfield are passionate about giving each of their patients the smiles of their dreams through the gift of cosmetic dentistry. Nothing makes them happier than being able to help people achieve their goals. Their years of experience and expertise make them the perfect choice for your cosmetic dental procedure in Newark. Are you ready to transform your smile? Schedule a consultation online or call (302) 731-4225.