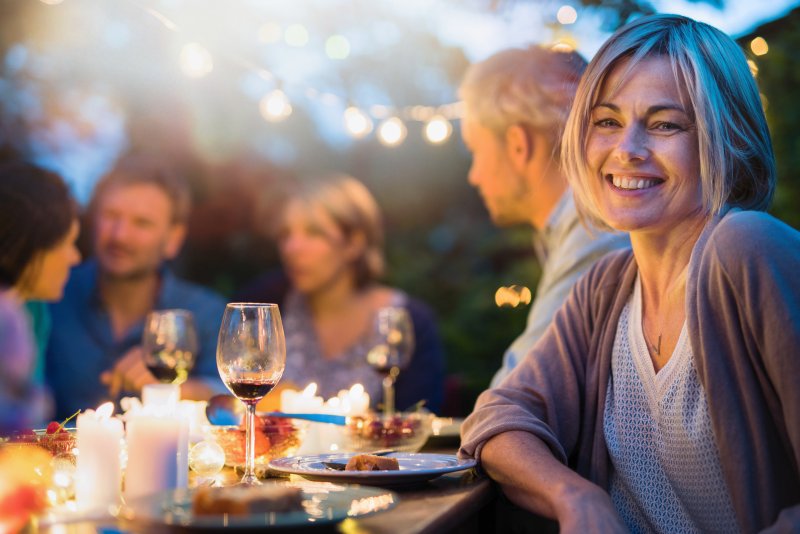 Tooth loss is a common problem amongst Americans. Fortunately, losing teeth no longer means that you need to go the rest of your life without them. There are several tooth replacement options out there to restore smiles. Dental implants are a preferred method by dentists because of their numerous benefits, including the fact that you don't need to deal with eating restrictions after they heal. Until then, it is important to be careful about the summer foods that you enjoy. Here is what you need to know.
What Summer Foods Can You Have After Dental Implant Surgery?
Before your implants can fully heal, you should take it easy when it comes to the texture of the foods that you are eating. Here are some delicious summer foods that you can enjoy in the meantime:
Avocado
Baked Beans
Scrambled Eggs
Bananas
Smoothies
Noodles
Fish
Rice Dishes
Which Summer Foods Should You Avoid for the Time Being?
While your implants are still healing, you should avoid the following foods:
Corn on the Cob: If you're looking to have a side of corn with your meal, cut it off of the cob so that you don't disturb the dental implant healing process.
Hot Dogs: A hotdog with your favorite condiments is delicious on a hot summer day, but it's loaded with processed saturated fat. This can lead to gum inflammation and even periodontal disease. You can enjoy one every once in a while, but it's better to save this summer favorite for special occasions.
Sugary Drinks: Soda, fruit juices, sweet tea, and sports drinks are awful for your natural teeth. Even though they don't cause much harm to your replacement teeth, they could damage your surrounding teeth and cause dental issues in your mouth.
Hard Foods: This includes chips, nuts, and apples. They can be hard on your implants as they are still fusing with your jawbone. They are best to avoid until the healing process is complete.
Once Your Implants Heal, Which Foods Can You Enjoy?
You can eat pretty much anything you want with caution once your implants completely fuse to your jawbone. This includes your favorite summer foods, like meat and other meals that are more difficult to chew. If you aren't quite sure about a particular food, just give your dental office a call. This way, you can get the best advice for your smile.
After your implants have healed, you don't need to worry about limiting your menu. With a little bit of patience, you will be enjoying your favorite foods again in no time!
About the Author
Dr. Donald Bond earned his Doctor of Dental Surgery from the Virginia Commonwealth University School of Dentistry and regularly attends continuing education courses to keep his knowledge and skills sharp. Currently, he is a proud member of the American Dental Association, Delaware State Dental Society, and several other professional organizations. For more information on dental implants or to schedule an appointment at his office in Newark, visit his website or call (302) 731-4225.