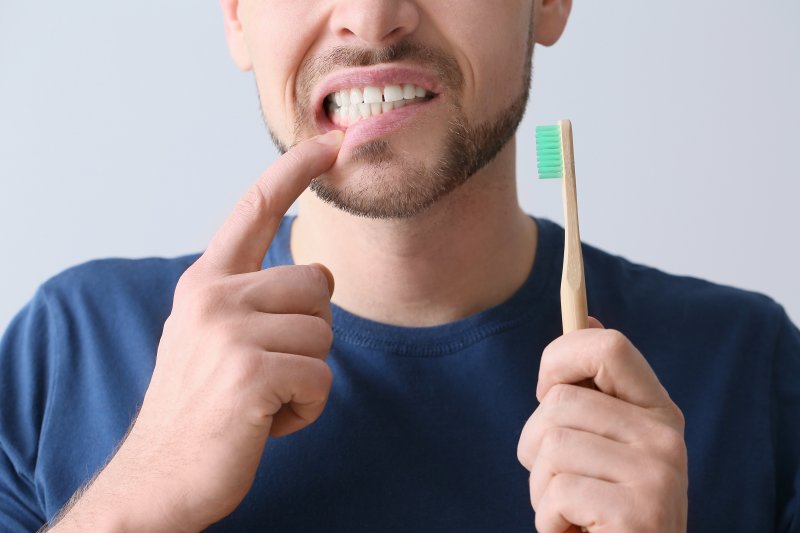 Do you know what it takes to keep your teeth and gums healthy? You might think that brushing and flossing every day is all that's necessary to maintain good oral health. However, even if you're diligent about those practices, there are still errors you're probably making with your oral care. Read along as your dentist in Newark shares common teeth-cleaning mistakes that make them cringe.
Brushing Once a Day
Some people only brush their teeth once a day and think that's enough to keep them clean. Unfortunately, meeting only one of the two daily recommended brushings can cause more than just bad breath. Plaque and bacteria can build up in your mouth, increasing your risk for tooth decay, cavities, and even gum disease. Avoid these complications by brushing your teeth twice a day for at least two minutes at a time with a soft-bristled brush.
Ignoring Your Gums
While cleaning your teeth, don't forget to brush your gums too! It's an overlooked but crucial step in your oral hygiene routine. If you neglect your gums, inflammation can develop along the gum line, increasing your risk for tooth loss and gum disease. So, next time you brush your teeth, gently clean your gums with your toothbrush to prevent these issues.
Going Overboard with Whitening Products
If you've ever gone shopping for your oral care essentials, you've likely come across the shelves upon shelves of over-the-counter whitening products. They all promise to be simple and effective ways of achieving a whiter smile. However, dentists are sounding the alarm with these products because they can do more harm than good if you're not careful. Be sure to follow the manufacturer's instructions diligently and avoid overusing as it may increase tooth sensitivity.
Using an Old Toothbrush
Do you remember the last time you replaced your toothbrush? If not, it might be time to toss it out. According to manufacturer guidelines and dentist recommendations, you should be swapping out your toothbrush every three to four months – sooner if the bristles become frayed and broken. They lose their cleaning capability over time, meaning even if you're an avid brusher, your teeth won't be getting a thorough cleaning.
Rushing Through Your Routine
Studies show that most people only spend 45 seconds brushing their teeth, even though everyone should be brushing for at least two minutes twice per day. This length of time can be challenging to meet, especially for young children. Luckily, electric toothbrushes with a light-up timer can help your little one brush long enough to meet the suggested time.
Are you guilty of making some of these teeth-cleaning mistakes? Don't worry – it's never too late to improve your oral health and follow the best practices for a healthy smile!
About the Practice
At White Clay Dental Associates, we provide exceptional, personalized, compassionate dental care that's bound to exceed even the highest patient expectations. We value educating our patients to help them make informed and confident choices about their dental care. If you have questions about your oral hygiene routine, our team is more than happy to answer. Visit our website or call (302) 731-4225 to schedule an appointment and speak to a professional.