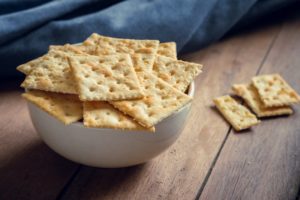 Growing up, you were probably limited in how much candy you were allowed to eat. After all, one of the most widely known facts about candy is how unhealthy they are for your teeth. Their high amounts of processed sugars make it easy for harmful bacteria in the mouth to cause tooth decay. However, candy is far from the only type of food that can wreak havoc on your smile. Read on as a dentist in Newark, DE reveals three cavity-causing foods you might not have considered before!
Raisins
Like many fruits, grapes are packed with valuable vitamins, minerals, and fiber. The health benefits that grapes provide balance out the high sugar content. However, when grapes are dried and turned into raisins, they may end up doing your oral health more harm than good.
In addition to being chock-full of sugar, raisins (and other dried fruits) are sticky. When you chew them, it's all too easy for sugar particles to, well, stick to your teeth. Bad bacteria in your mouth love feeding on these particles, and when they do, they leave behind acidic waste that erodes tooth enamel, causing decay. The longer that sugars are pressed against your teeth, the more at-risk your smile becomes.
Saltine Crackers
Many people don't think of saltine crackers as unhealthy; they're often helpful for soothing an upset stomach, after all. However, if you find yourself absentmindedly munching on them, remember that they could damage your teeth.
Processed starches break down into sugar as you chew them. Essentially, they have the same effect on cavity-causing oral bacteria. Therefore, eating crackers, bread, potato chips, and other starchy carbohydrates can increase the risk of tooth decay.
Alcoholic Beverages
Although technically not a food, alcoholic beverages are more detrimental to your oral health than you may have realized. Plenty of these drinks are sugary or starchy, but the main problem lies with the fact that alcohol dries out your mouth. Without adequate levels of saliva in your mouth, food debris can linger on your teeth, giving bacteria ample time to feast on them and contribute to decay. Saliva washes these particles off of your teeth, keeping your mouth healthy (and your breath fresh!). To prevent this, it's recommended that you drink a glass of water after every alcoholic beverage.
As you can see, candy isn't the only food that's awful for your teeth! Of course, you don't need to cut the items described above out of your diet completely, but take the right precautions. And remember that moderation is key!
About the Practice
Led by Dr. Donald T. Bond and Dr. Timothy D. Ganfield, our team at White Clay Dental has helped families in the Newark, DE community smile brightly for more than 50 years. Although we offer a wide array of dental services, we aim to help our patients avoid needing extensive treatments by educating them about preventive care. This includes teaching patients about maintaining a mouth-healthy diet. If you have questions about how various foods affect your oral health, please reach out to us by going to our website or calling (302) 731-4225.