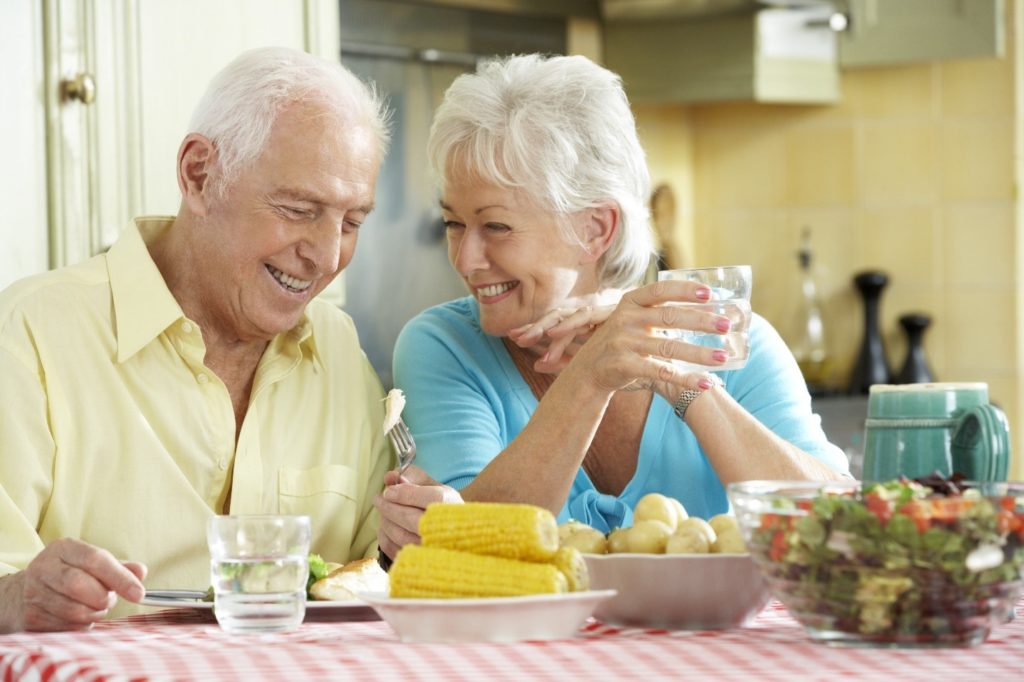 Summer is finally in full swing, and while you're kicking back, relaxing, and trying to stay cool, you're probably also wondering about how your new dental implants will affect your summertime diet. But you have nothing to worry about—you should still be able to enjoy all of your favorite summer foods, provided that you take care of your implants! Here's more from your dentist in Newark about dental implants, how they affect your diet, and what you can do to ensure they last.
How Do Dental Implants Affect My Diet?
Dental implants are the premier option when it comes to replacing missing teeth. While options like dentures simply rest on your teeth, dental implants are surgically inserted into your jaw. Over time, the biocompatible titanium posts of the implants actually fuse with your jawbone. This means that they're staying put—and with that stability comes incredible functionality!
Dental implants are able to fully replicate the look and feel of your missing natural teeth once the implant sites have fully healed, which means your biting and chewing power are restored to normal, healthy levels. You also don't have to worry about your new teeth slipping or sliding around your mouth whenever you talk, bite, or chew. Simply put, dental implants can easily and effectively replace your missing teeth without inhibiting your ability to eat!
What Summer Foods Can I Still Eat with Implants?
All of your favorite summer foods are still on the menu when you have dental implants, including:
Steaks, kabobs, and other grilled meats (but hot dogs should be avoided; their high levels of saturated fat can cause gum inflammation).
Fresh fruits like apples, pears, peaches, watermelon, and berries.
Crisp vegetables like carrots, cucumbers, zucchini, and summer squash.
Corn on the cob (just be mindful of pieces becoming stuck in your teeth).
How Can I Ensure That My Implants Last?
Dental implants will only do their job if you take care of them. That said, they don't really require any extra, specialized maintenance—simply care for them as you would care for your natural teeth. Keep these tips in mind:
Avoid biting into hard objects that could potentially fracture your implants, including ice cubes, caramel apples, peanut brittle, and more. Sticky foods and treats are also problematic.
Brush your implants twice every day for two minutes each time. Don't forget to floss and use an antibacterial mouthwash.
Visit your dentist for regular checkups and cleanings. This will also allow your dentist to inspect your implants and make sure they aren't compromised.
Foods and drinks that are high in sugars and acids can also increase the risk of tooth decay if you aren't diligent about oral hygiene.
Your dental implants won't limit your summertime diet at all if you're good about taking care of them! Knowing how they function and influence your mouth will go a long way towards preserving them and allowing you to continue enjoying your favorite summer snacks.
About the Practice
White Clay Dental happily serves patients and families in the Newark, DE area under the leadership of Dr. Donald T. Bond and Dr. Timothy D. Ganfield! Together they combine several years of experience to provide patients with an elite level of dental care. Their practice is pleased to offer many available services including dental implants. If you have any questions about dental implants or would like to schedule a visit, feel free to contact the practice online or by phone: (302) 731-4225.