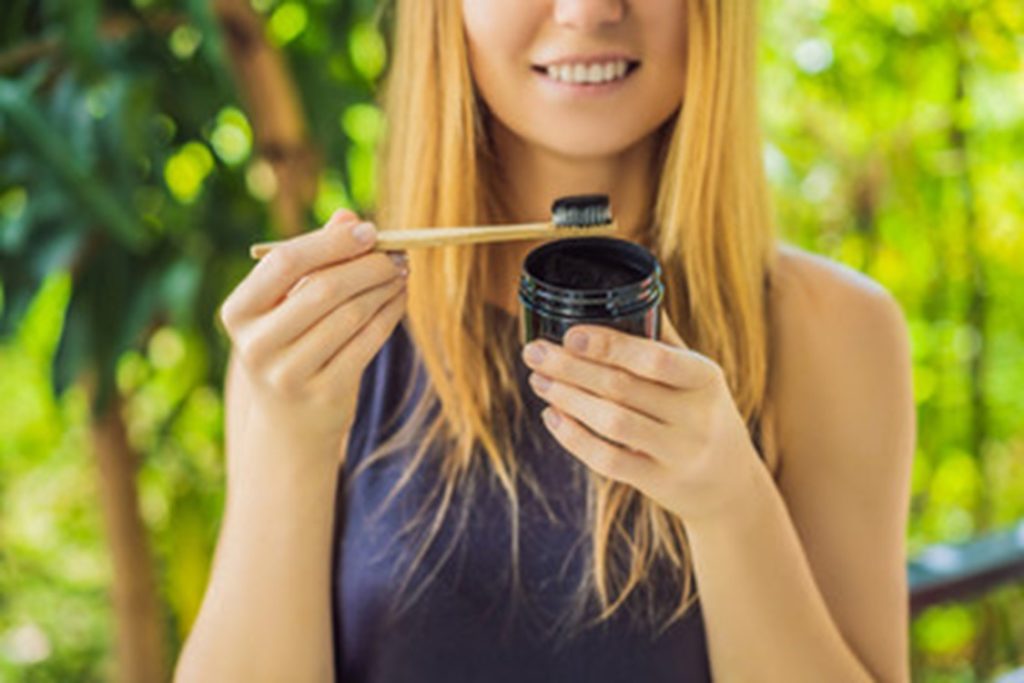 It's almost impossible to avoid some of the latest trends that people obsess over these days—the influence of social media platforms and their users equates to everybody sharing their stories and ideas, both good and bad. That said, there are a few oral hygiene trends circulating around out there that might seem innovative and brilliant but are actually bad news for your smile. Here's more from your dentist in Newark about four trends you should avoid when it comes to caring for your pearly whites.
#1. Apple Cider Vinegar
Some people swear by the benefits of drinking apple cider vinegar, claiming it helps to calm an upset stomach, cure the hiccups, soothe a sore throat, lower your cholesterol, help you lose weight, and boost your energy levels. That said, there are still health risks associated with it, including an increased chance of cavities and a greater likelihood of acid erosion and damage to teeth and dental work. However, rinsing your mouth with water after drinking apple cider vinegar is a good way to offset the pH imbalance that it causes.
#2. Activated Charcoal
Charcoal is now found in many new oral hygiene products—but that doesn't mean it's good for your teeth! Even though these products claim to absorb toxins and stains, there hasn't been enough evidence found to determine whether or not this is entirely true. What has been proven, though, is that your enamel is at risk of being damaged due to the erosion caused by some of these products that have activated charcoal.
#3. Lemon Juice
Lemon juice detoxes are also common these days, as they're supposedly great for losing weight quickly. That said, lemon juice is incredibly acidic—so exposing your teeth to it regularly for ten days throughout the cleanse isn't great for your teeth. Not to mention, skipping food during the cleanse reduces your mouth's ability to produce saliva, since you aren't chewing as often!
#4. Kombucha
Kombucha has been helping people for centuries, known for having several health benefits including detoxification, improved digestion, immune system stimulation, arthritis and cancer prevention, and assistance with weight loss. However, kombucha is often high in both sugar content and acidity, meaning that it leaves your teeth extra vulnerable to cavity-causing bacteria.
Sometimes, it's not always wise to follow all of the advice that you read on the Internet; many of these oral hygiene trends that claim to be healthy can actually be quite hazardous for your mouth! That said, knowing what to look out for and taking proper care of your pearly whites will ensure that they look and feel good for the foreseeable future.
About the Practice
The team at White Clay Dental prides itself on providing an elite level of dental care for patients and families in the Newark area. The practice is led by Dr. Donald T. Bond and Dr. Timothy D. Ganfield who both have several years of experience and expertise in a wide range of fields. Their practice is pleased to offer many available services including preventive, cosmetic, and restorative options. If you have any questions or concerns about your oral health or would like to schedule an appointment, feel free to visit the practice's website or give them a call at (302) 731-4225.