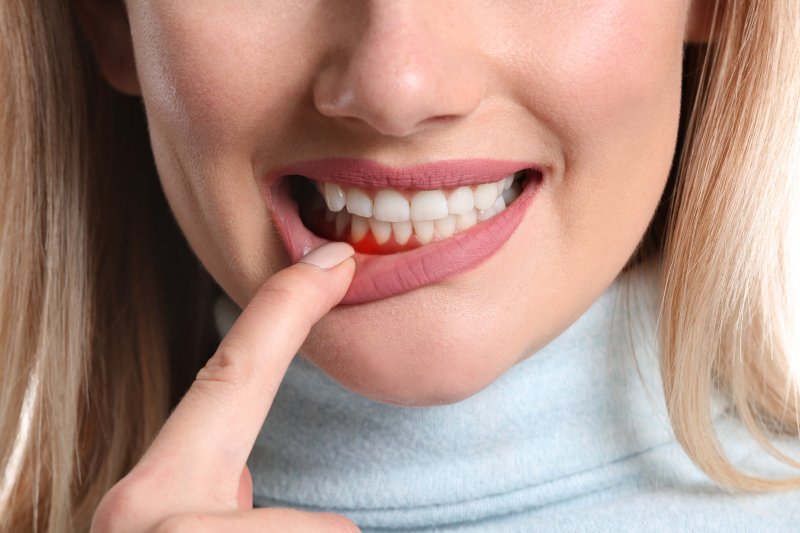 Over 47% of adults in the US ages 30 and older have some form of periodontal disease. With such a high rate of gum disease, it's important to be aware of what the different stages of gum disease are and how to identify them. Here are the different forms of gum disease and some methods of prevention to keep your mouth in good shape.
What is Gingivitis?
Gingivitis is a mild form of gum disease that develops when bacteria builds up along the gumline and between the teeth. This causes the gum tissue to become inflamed. Common side effects of gingivitis include redness, swelling, and gums that bleed easily. Gingivitis can lead to tooth loss or a worse form of gum disease called periodontitis. Since poor oral hygiene is the most common reason for gingivitis, taking care of your gums and teeth can help reverse it or prevent it altogether.
What Is Periodontitis?
Periodontitis is a more serious form of gum disease in which the inner layer of the gums pulls away from the teeth. Pockets form and begin to collect debris which can lead to infection and the destruction of both gum tissue and bone. As it progresses, the teeth may no longer be anchored in place and are likely to fall out. Symptoms of periodontitis include discomfort when chewing, visible pockets between the teeth and gums, a persistent foul taste in the mouth, and loose teeth
Methods of Prevention
Brushing twice per day, flossing once per day, and visiting the dentist for regular cleanings and checkups are the best ways to reduce your risk of gum disease. Other ways to prevent periodontal disease include:
Using fluoride toothpaste with the ADA seal of approval whenever possible
Drinking alcohol in moderation to reduce the number of unhealthy bacteria in the mouth
Avoiding smoking cigarettes and other tobacco products since these raise the chances of gum disease and may cause treatment to be less effective
Eating a balanced diet consisting of calcium rich foods, lean meats, fruits, and veggies
Using a therapeutic, antibacterial mouthwash to kill bacteria in hard-to-reach places
Visiting the dentist more often if you have diabetes, crooked teeth, female hormone changes, or other factors that put you at higher risk for gum disease
If your gums are showing any of the above signs, make sure to visit your dentist as soon as possible to keep the issue from progressing. With early treatment, a balanced diet, and a good oral health routine, you can keep your teeth and gums looking and feeling great for years to come.
About the Practice
Over the past 50 years, patients have been putting their trust in White Clay Dental to help them achieve the smiles of their dreams. Dr. Timothy Ganfield and Dr. Donald Bond proudly carry on the legacy by providing high-quality, affordable dental care for patients of all ages. While they'll do what they can to help you prevent gum disease, they also offer fast and effective treatment. By using the latest techniques and technology in the dental health field, they provide the best treatment possible to further beatify the Newark area. Visit their website or call (302) 444-8985 to learn more.